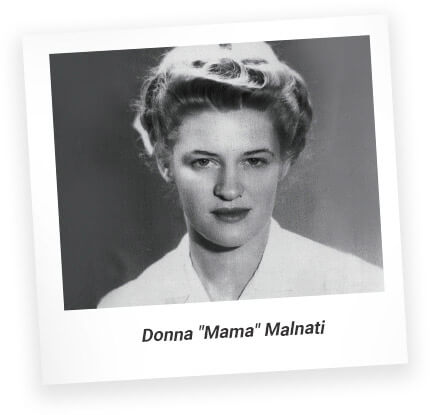 My father, Rudy Malnati Sr. opened his first restaurant, Pizzeria Uno, in 1943. Located in Chicago, he featured "Deep Dish Pizza", an innovative creation that made a meal of pizza, which had previously only been eaten as a snack.
He loved traditional food based on authentic recipes using quality ingredients. And he was a stickler for making sure this is what his customers received from his kitchen, along with warm, friendly service and a comfortable setting in which to enjoy these fine dishes.
I opened Pizano's in 1991 and this legacy is our foundation. I learned about pizza from my father with that knowledge developed our now famous thin crust pizza that Oprah has called "her favorite" and the USA Today listed as top 10 in the Nation. We feature great food steeped in Italian tradition, skillfully prepared from the highest quality ingredients, and served in an inviting atmosphere in which to celebrate friendship and family.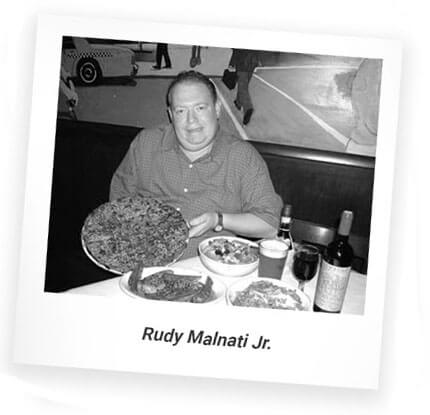 We also have a secret weapon that Jeff Ruby so eloquently described in 2010 in Chicago Magazine. He says, "In a State Street basement, an 83-year-old lady named Donna Marie Malnati may represent our last link to the genesis of deep-dish pizza. The widow of Rudy Malnati—an early player at Pizzeria Uno—and mother of Pizano's Rudy Malnati Jr., Donna Marie spends her nights fashioning dough balls from an old and secret family recipe. Whatever is in it, the recipe produces the most addictive thin crust in Chicago. Irresistible caramelized edges here and there give way to a buttery, pastrylike base that recalls deep-dish without the backbreaking bulk. It's got the distinct flavor of history."
Thank you for your interest in Pizano's. We look forward to carrying on a tradition of serving you, along with your family and friends – for generations to come.
Rudy Malnati Jr.