Pizano's Coast to Coast is here!
Now you can ship Oprah's favorite thin crust, our world famous deep dish and gluten free pizza anywhere in the United States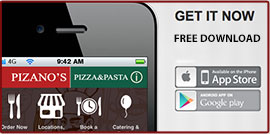 Install our app and you can interact with Pizanos Pizza & Pasta!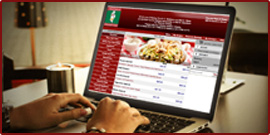 Create an account with us today to order faster, local delivery available trough one of our six locations!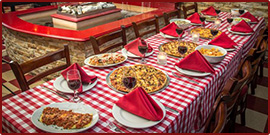 Private Dining Rooms, Catering to your office, home, or venue, and Pizza Ovens brought to you...
A Family Tradition, Serving the Finest Pizza for Over 60 Years.
My father, Rudy Malnati Sr. opened his first restaurant, Pizzeria Uno, in 1943.
Located in Chicago, he featured "Deep Dish Pizza", an innovative creation that made a meal of pizza, which had previously only been eaten as a snack.
He loved traditional food based on authentic recipes using quality ingredients. And he was a stickler for making sure this is what his customers received from his kitchen, along with warm, friendly service and a comfortable setting in which to enjoy these fine dishes.
I opened Pizano's in 1991 and this legacy is our foundation. We feature great food steeped in Italian tradition, skillfully prepared from the highest quality ingredients, and served in an inviting atmosphere in which to celebrate friendship and family.
Thank you for your interest in Pizano's. We look forward to carrying on a tradition of serving you, along with your family and friends – for generations to come.
Rudy Malnati Jr.